Here is CurrentHow's Daily Briefing™ for the 17th and 18th of October, 2016 :-
1. Iraqi Army launches massive offensive against the last ISIS stronghold of Mosul :-
Iraqi-led forces are pushing decisively toward the Iraqi city of Mosul, a battle which will imminently reach the "street-to-street" fighting phase soon. More than 1 million residents still trapped in Mosul. The battle to recapture Mosul from ISIS could take two months, a Peshmerga militia commander told news agencies. 
A diverse 94,000-member coalition comprised of Iraqi security forces, Kurdish Peshmerga allies and thousands of irregulars from various minorities are involved in the operation to free Mosul from more than two years of ISIS rule.
 Before the start of the offensive, Iraqi planes dropped more than 17 million leaflets over 16 areas controlled by ISIS in Iraq, calling on ISIS members and supporters to drop their weapons and surrender. However, the ISIS have shown no sign of backing down.
Progress has been swift for now as Coalition forces recaptured nine villages from ISIS and secured control over a significant stretch of the strategic Erbil-Mosul road on Monday. On Tuesday, one Iraqi soldier was killed and two were wounded while repelling suicide car bomb attacks southeast of the city. But morale is high among the troops.
2. Russia has paused airstrikes in the Syrian rebel-held city of Aleppo, citing humanitarian relief :-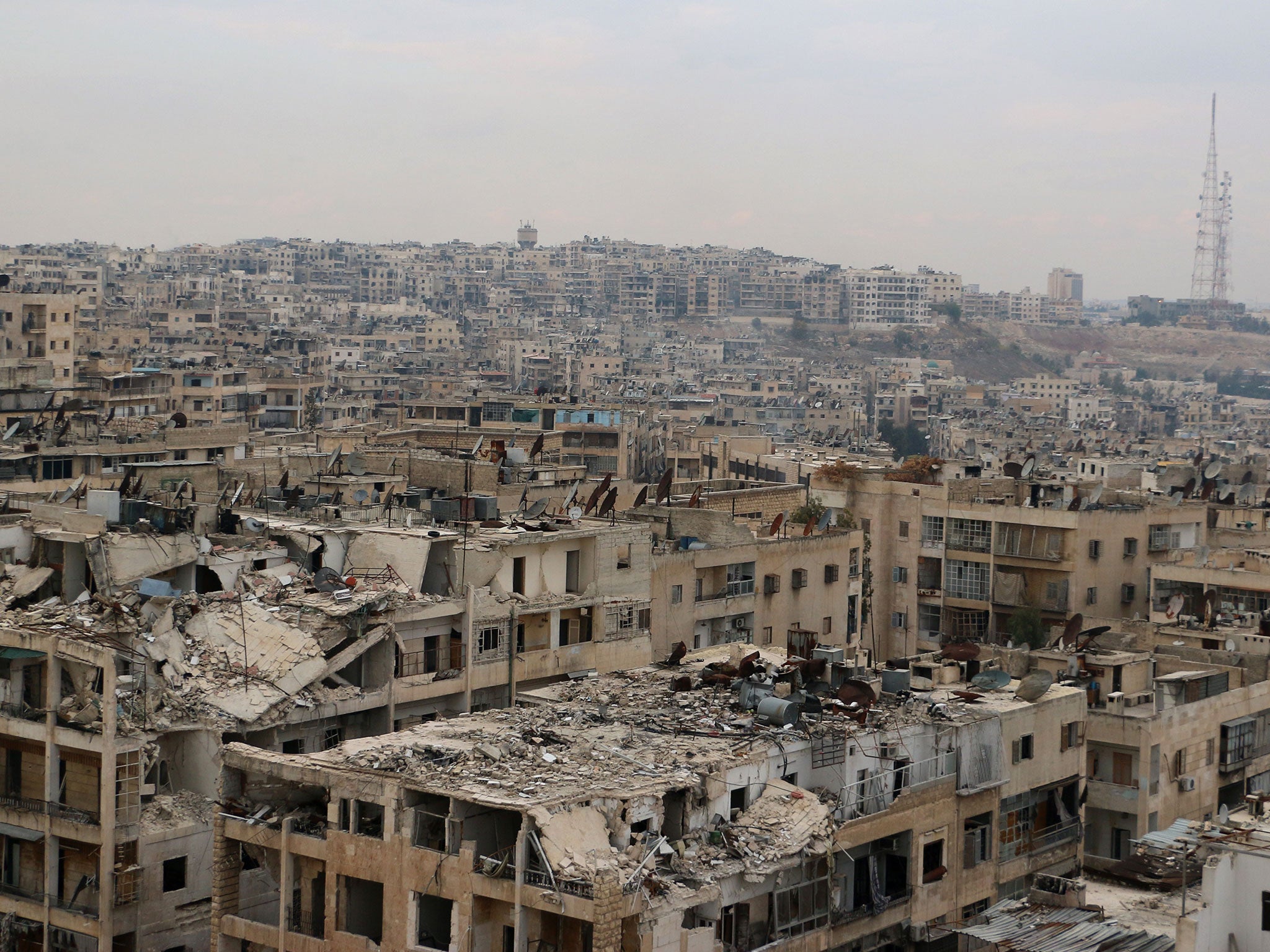 The skies over the ravaged rebel-held city of Aleppo, Syria fell eerily quiet on Tuesday, ahead of a planned, unilateral ceasefire declared by Russia. The temporary pause in airstrikes will allow civilians to flee the city via "six corridors," according to Russian defense minister Sergei Shoigu. He added that Syrian forces will withdraw and give rebels a chance to leave the beleaguered city via a further two corridors.
However, The UN says that
 Thursday's eight-hour pause is not long enough to effect any aid operations. The cessation came hours after airstrikes over the rebel-held east of the city killed 20 members of the same family — including nine children.
The United States Secretary of State, John Kerry reacted to this short ceasefire saying, "This eight-hour long ceasefire is just to mock humanitarian efforts being undertaken by the United Nations." The Russian Prime Minister's Office is yet to rect to this statement.
3. Hillary Clinton races ahead of Donald Trump in polls :-
A BBC poll of polls, shows that Hillary Clinton has a lead of 10 percentage points of Donald Trump in a 4-way race. BBC's polls are an average of 5 National American polls. This surge comes just a few weeks before the Americans vote on the 8th of November.
The most recent scandal plaguing the Trump campaign – Trump caught making lewd remarks about a woman in 2005 – has effectively dashed the Republican billionaire's chances of winning the Presidency.
Out of 13 battleground states, Clinton was leading in 9, while Trump was leading in just 4.
If those states stay the same colour (blue for Clinton, red for Trump) through to election day – and both candidates win the remaining states they are expected to – it would be a clear victory for Hillary Clinton. For Donald Trump to have a chance, he needs to turn Florida and Ohio red and win a few others too. As it stands, Clinton is ahead by a pretty small margin in both Florida and Ohio.
Hillary Clinton has long been the frontrunner in this contest but there have been times where she has looked far from comfortable.First, she made headlines by labelling half of Donald Trump's supporters a "basket of deplorables", allowing her rival to conclude it was evidence of her disdain for "hardworking people".
Then just two days later, Mrs Clinton was filmed fainting after leaving a 9/11 memorial service early. It later emerged she had been suffering from pneumonia fuelling further rumours about her health – rumours that some of her critics have been pushing for months.
Her poll numbers took a noticeable hit in the days that followed, but they appeared to recover towards the end of September. But she quickly recovered after the latest Trump controversy.
To recieve CurrentHow's Daily Briefings™ in your inbox, press the 'Follow' button at the lower-right corner of your screen
This is a news briefing and the content published in this post does not reflect the views of CurrentHow™ Inc. in any way.